---
Aston Hall of Famers
Peter Withe
Peter Withe was a well-travelled striker but the best years of his career were unquestionably spent with Aston Villa Football Club. The most memorable was his unforgettable winn against Bayern Munich in the 1982 European Cup final. He formed a fantastic partnership with Gary Shaw as Villa won the league, European Cup and European Super Cup in consecutive seasons. The striker earned 11 caps. Peter Withe was also the first-ever English player to play in a World Cup Finals squad representing Aston Villa.
William McGregor
William McGregor is a member of the Football Association council while being an active member of the International Selection Committee. He was awarded the Football Association's long service gold medal two weeks before his death in December 1911. McGregor was responsible for the rise of Aston Villa and formation of the Football League. He was born in Scotland in 1847. In 1894, Villa played a Football League XI testimonial match for McGregor's benefit and was voted the league's first President for Life. The concept of league football was a brainchild of Villa director William McGregor.
Peter McParland
Peter McParland won finals matches for Aston Villa. In the 1957 Football Association finals, McParland hit the two second half goals which gave Villa a 2-1 victory over Manchester United. Four years later, his goal in extra time clinched a 3-2 aggregate victory over Rotherham United in the inaugural League Cup final. McParland was born in Newry in April 1934. He joined Villa from the Irish Club of Dundalk in 1952 making his Villa debut against the Wolves in September of that year. By the time he moved across the West Midlands to join the Wolves after 10 years, he made 341 appearances and scored 121 league and cup goals.




George Burrell Ramsay
George Burrell Ramsay was an Aston Villa player and vice-president in a career which spanned almost six decades. He was born in Glasgow in 1855. Ramsay was a master of ball control during his playing days although he joined Villa almost by accident after moving to Birmingham to take up a clerical post. While walking through Aston Park in 1876, he was invited by Villa's players to make up the numbers in a practice match. He impressed them with his talent and was not only invited to join the club but was also made team captain. Ramsay retired as secretary in 1926 but was retained as a consultant and appointed vice-president. He died in October of 1935.




Eric Houghton
Eric Houghton made 392 appearances and scored 170 goals for Aston Villa. He led the club to fame in the Football Association as its manager. He proved to be a magnificent ambassador for the claret and blue cause. Houghton's greatest strength as player was the ability to strike the ball powerfully. In a career which reached two decades, he converted nearly 80 penalties at all levels. He joined Villa in 1927, making his first team debut at home to Leeds United in January of 1930. He finished his debut campaign with a dozen goals and the following season contributed 30 to Villa's top-flight record of 128. He joined Notts County in 1946 but seven years later he returned to Villa Park as manager, leading Villa to their 1957 FA Cup triumph over Manchester United. He died in 1995.
Charlie Aitken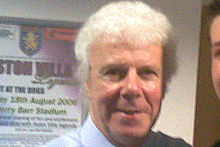 Charlie Aitken made his debut for Villa on the day that 1957 Football Association winning captain Johnny Dixon played his last game for the club. In a career that lasted for 17 seasons, the Scottish full-back played in 660 games and represented the club in various competitions.




Dennis Mortimer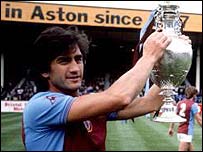 The man who led the club to that celebrated win over Bayern Munich became the first Villa skipper in 71 years to lift the League Championship trophy a season earlier. Mortimer was a consistent brilliant midfielder during his 10 years in claret and blue. The inspiring leader was able to create goals and score them. In February 1984, Mortimer completed an historic double – 600 appearances in top class football and 300 League games for Villa
Billy Walker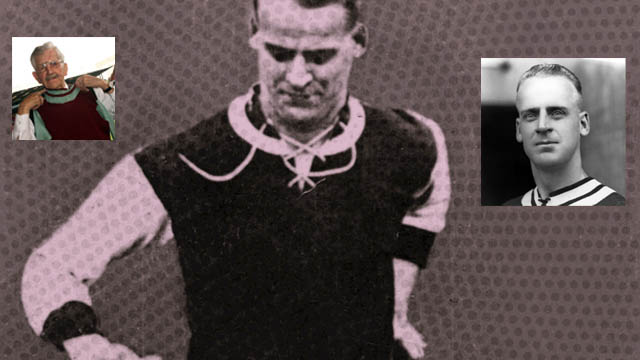 Billy Walker holds Villa's all-time scoring record. Walker made 214 League goals but added another 30 in Football Association Cup-ties for a total of 244. Walker joined the club in 1915 and remained at Villa Park until his retirement in 1933. He made 531 appearances – a record which stood until Charlie Aitken passed it 40 years later. Walker died in 1964.